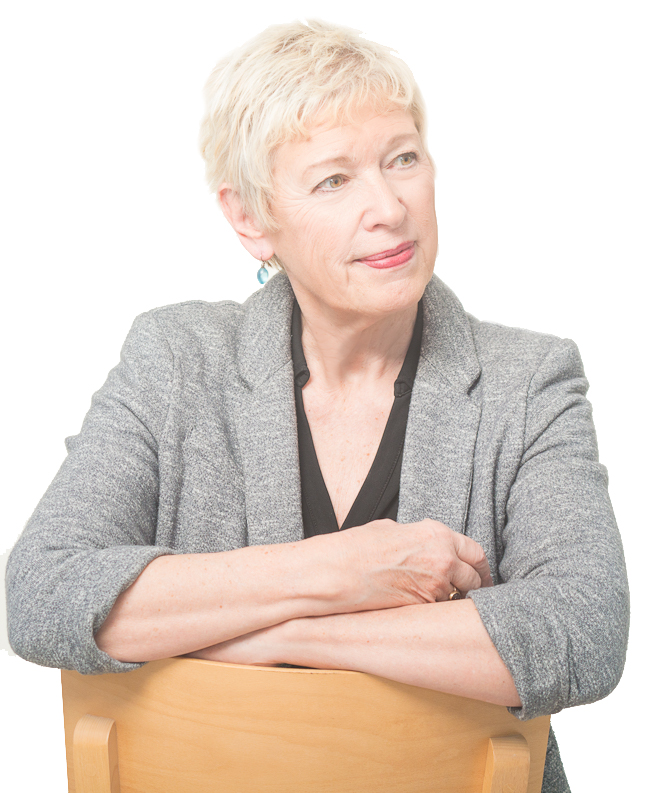 Pay Attention Interviews with Polly Young-Eisendrath, Ph.D.
Pay Attention interviews are long-form conversations with experts on consciousness, journalism, spirituality, art, critical commentary, science, health, government and finances. Seeking out experts whose work has impressed her, Polly uses these conversations to ask critical questions about contemporary topics so that we can discern a path from delusion to wisdom.
Pay Attention is Polly's next step as an "independent truth seeker," engaging the larger question of "What is true for our species and the world, right now?"
Interviews That Dive Deep and Expand Your Thinking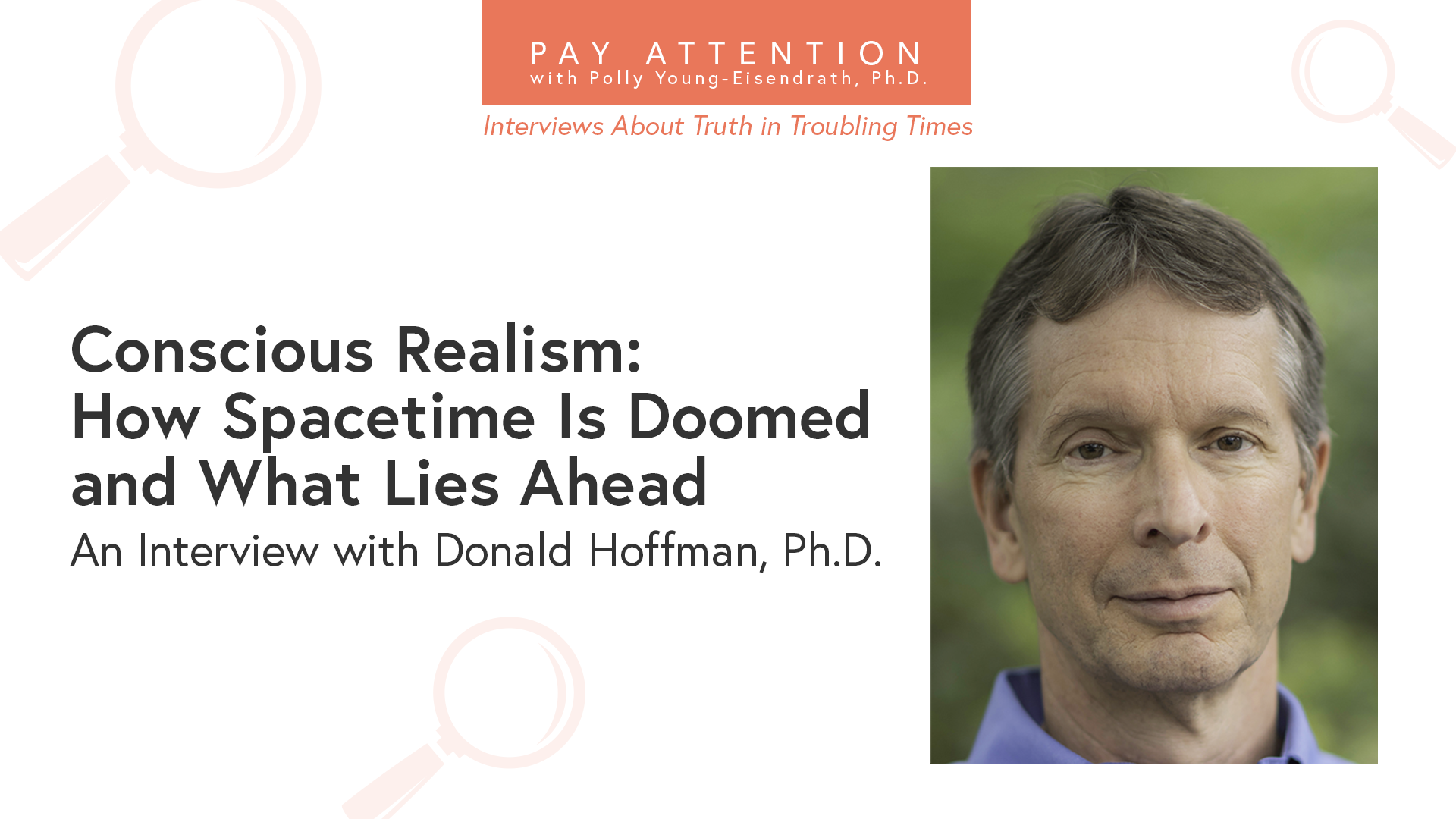 Cognitive Scientist & Author
Donald Hoffman
Donald Hoffman, Ph.D. is a cognitive psychologist and popular science author and professor. Don and Polly dig into the nature of his theory of Conscious Realism, which hypothesizes what lies beyond spacetime, and how it aligns with some ancient Buddhist teachings and contemporary spiritual insights. Their encounter reveals new possibilities for a scientific spirituality that could be evaluated by scientific tools and testing.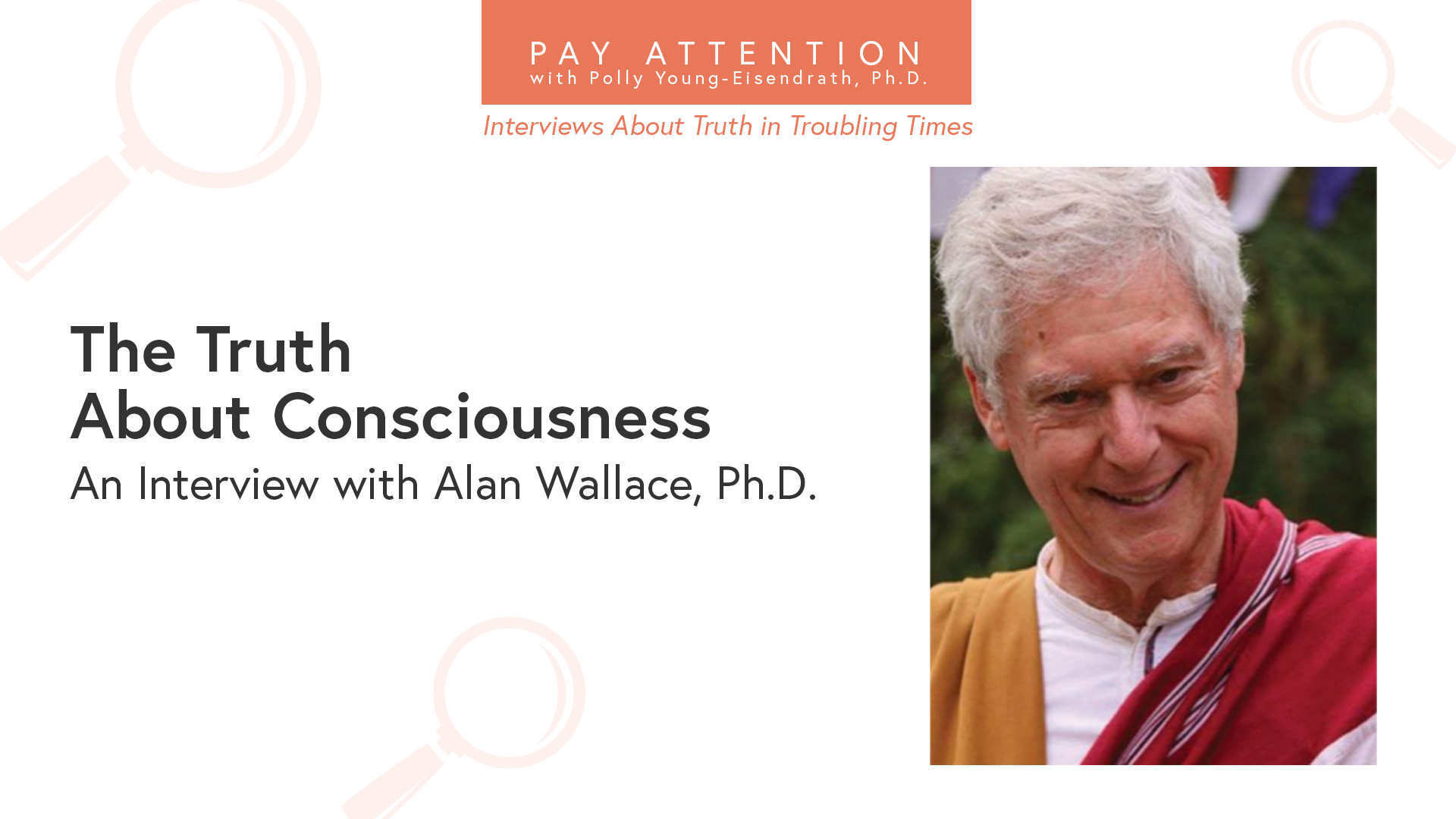 Tibetan Buddhist & Author
Alan Wallace
Alan Wallace, Ph.D. has edited, translated, and authored or contributed to more than 40 books on Tibetan Buddhism and its relation to modern science. This exciting conversation between Polly and Alan explores many things, among them, the meaningful relationship between Buddhism and science, examining the nature of consciousness and delves into perspectives on death and rebirth.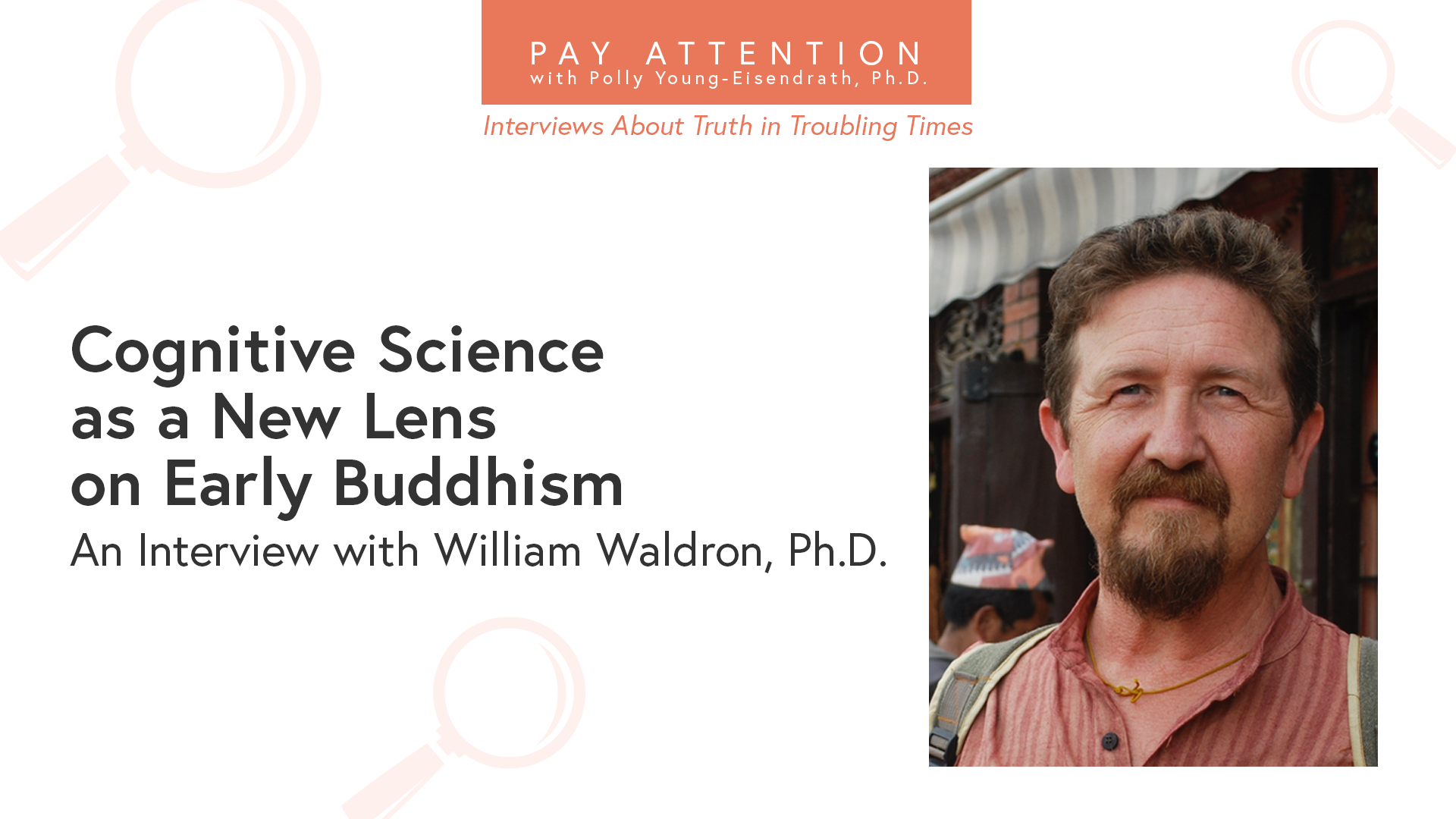 Professor of Religion & Author
William Waldron
William (Bill) Waldron, Ph.D. is Professor of Religion and teaches courses on the South Asian religious traditions of Buddhism and Hinduism, Tibetan religion and history, comparative psychologies and philosophies of mind, and theory and method in the study of religion. Listen in on Polly and Bill's mind-expanding talk on becoming Buddhist, Yogacara, death, and waking up to truth.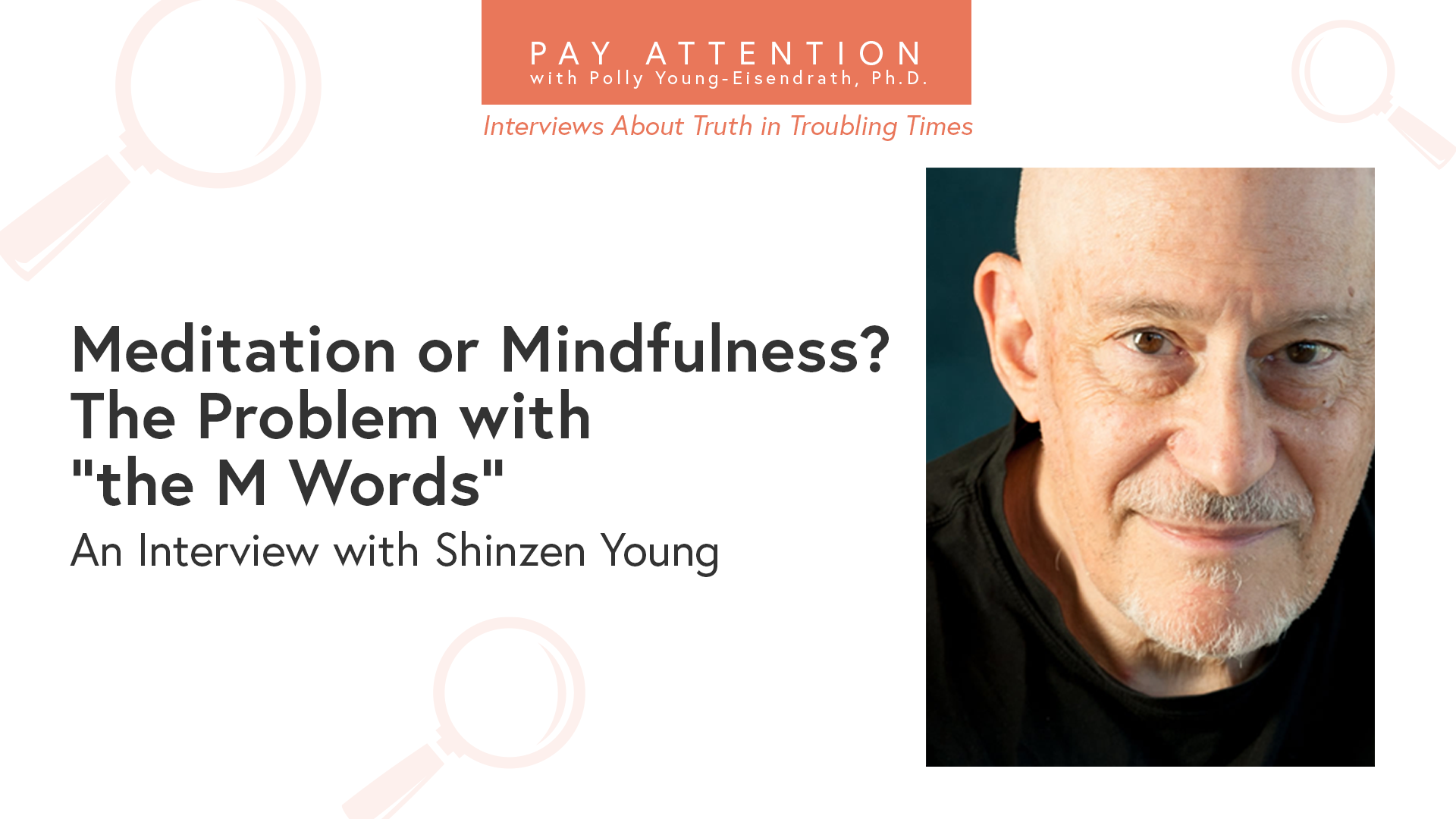 Buddhist Master & Author
Shinzen Young
Shinzen Young is an American mindfulness teacher and neuroscience research consultant. In this energetic conversation, Polly and he explore the origin and evolution of "the M words" (mindfulness and meditation), discuss his involvement with the SEMA (Sonication Enhanced Mindfulness Acquisition) Lab goals to measure the effects of mindfulness, and reveal Shinzen's life hacks for happiness.
Over 500 Minutes of Life-changing Conversations with Today's Most Influential Thinkers.
Available in days

days after you enroll

The Science of Consciousness: Conversations about Cognitive Science, Near Death Experiences, and Studies of Reincarnation
Included FREE Pay Attention Now Classes (a $24.95 value)
Get access to Pay Attention Now FREE with this series.
Four videos with Polly Young-Eisendrath, Ph.D. that provide the framework for listening and deeper understanding of the Pay Attention interviews.
"
Human mind does not emerge from the brain.... it emerges from a primal flow of consciousness. That's not my religious belief, it is something that's been discovered countless times and the methods are very transparent and sensible.

"

- Alan Wallace, The Truth About Consciousness
Introduction to Cognitive Science as a New Lens on Early Buddhism: An Interview with William Waldron